Welcome to Oceans 5 Gili Air, where adventure and conservation coexist.
At Oceans 5 Gili Air, we provide more than simply diving instruction; we also give customers a chance to explore the underwater world while preserving the environment. Our guiding principles centre on reducing our environmental impact and putting out the most effort possible to protect the oceans' pristine beauty. Every element of Oceans 5 Gili Air demonstrates our dedication to environmental conservation, from our diving programmes to our charitable endeavours.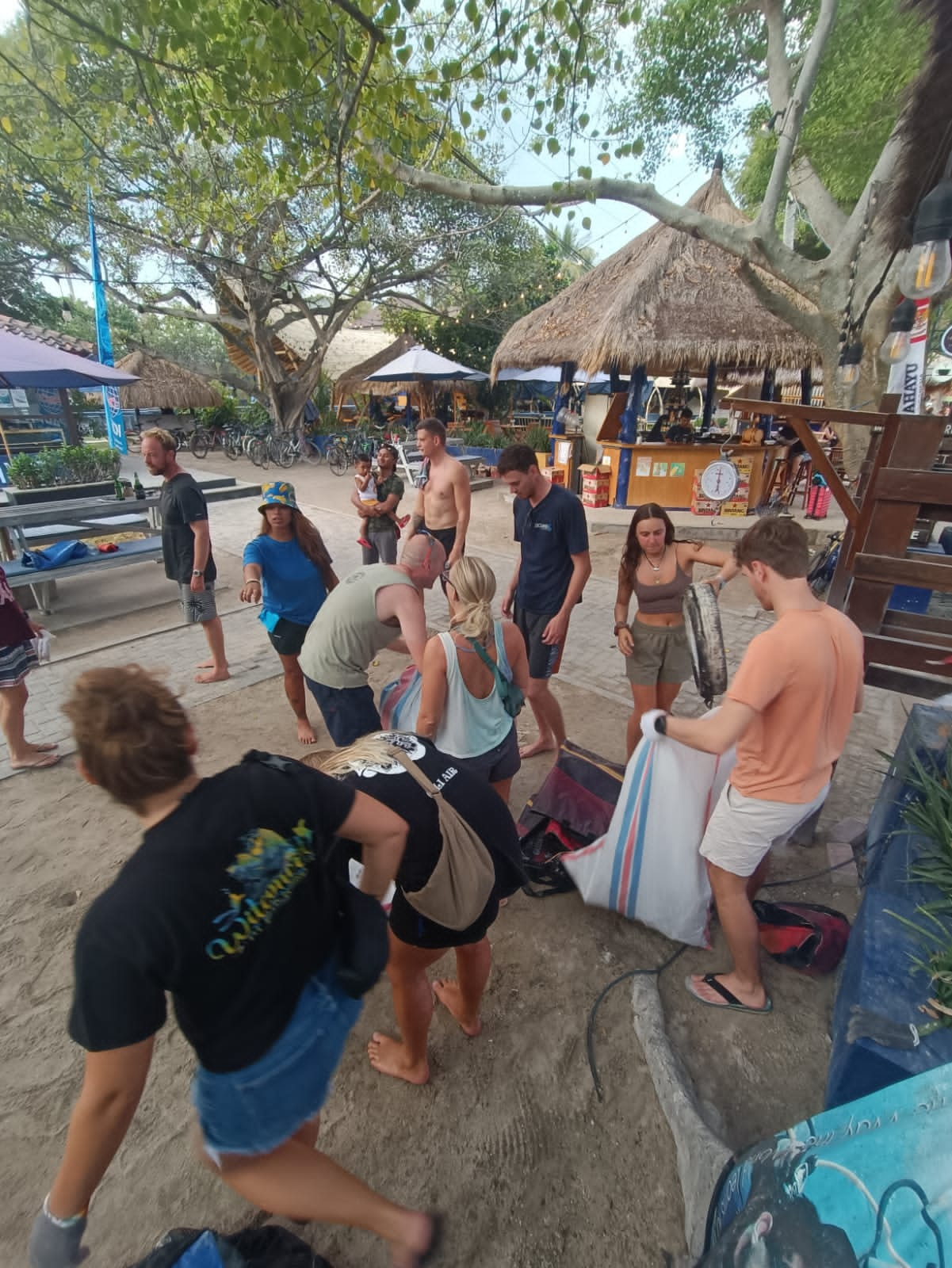 Courses for Divers with a Purpose
You're not just starting a trip to discover the wonders of the ocean floor when you choose Oceans 5 Gili Air for your diving instruction; you're also choosing to become a steward of the marine ecosystem. All of our diving courses are firmly ingrained with our idea of environmental stewardship. We hope to inspire the next generation of ocean defenders by teaching divers about the fragile balance between marine life and ecosystems.
Keeping Our Island Paradise Safe
Oceans 5 Gili Air beats with the desire to safeguard our priceless islands. We take action every week by holding beach clean-up events in the Gili Air harbour. We are aware that the health of our seas begins on land, and by clearing trash and other rubbish from our beaches, we help to maintain the marine environment as a whole. We cordially welcome everyone to participate in these inspiring activities if they share our passion for these islands.
Reef Restoration: Our Reef Cleaning Initiative
We are experienced divers, therefore we are well aware of the coral reefs' extraordinary beauty. We plan reef cleanup events every other week so that future generations can appreciate its beauty. Divers with advanced open water certifications have the chance to participate in these initiatives and directly support the preservation and rehabilitation of our reefs. Beyond conventional diving, it's a hands-on experience that lets you witness the instant results of your choices.
Developing Eco-Aware Divers
We provide three different Eco PADI Divemaster programmes for divers who want to go even further in their dedication to environmental preservation. Divers that care about the environment can smoothly incorporate conservation into their diving adventures thanks to these professionally designed programmes. You can set an example, raise awareness, and actively take part in efforts to save the marine environment by obtaining the certification of Eco PADI Divemaster.
Environmental protection is more than simply a slogan at Oceans 5 Gili Air; it's a way of life. We understand that the waters are a source of both adventure and life. The immense richness and unspoiled beauty that the oceans offer must be preserved for future generations, and it is our duty to do so. We welcome you to join us on this important journey through our diving classes, beach cleanups, reef restoration initiatives, and Eco PADI Divemaster programmes.
Dive below the surface to experience the undersea world's wonder, and you'll also see the good changes that can result from your activities. Join Oceans 5 Gili Air now to feel the rush of diving with a purpose. Together, let's investigate, safeguard, and preserve.