Scuba Diving for Children and Teenagers
As from 8 years old, children can have an underwater experience by scuba diving in the swimming pool. The PADI Bubblemaker is a real underwater party, conducted by our team of professional scuba instructors at Oceans 5 Dive Resort.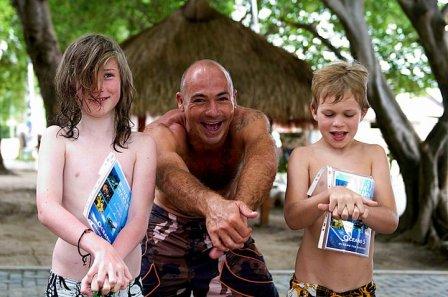 As from 10 years old, children can take the full Junior Open Water Diver Course and enjoy scuba diving in the ocean, anywhere in the world.
Oceans 5 has special equipment for kids, little BCDs, fins, masks ans tanks. Nothing is more frustrating for a kid when the equipment doesn't fit. It will take the fun part away.
Oceans 5 is great with the fun part! The kids will have a lot of fun with one of our instructors in the pool. There will be games played like the coin game, swimming through hoeps and racing underwater with eggs.
Get your kids in the water!