You are a certified diver but it's been a while since your last dive? Or are you lacking confidence to go fun diving? The Scuba Review program at Oceans 5 Dive Resort is a great way to tune up your diving knowledge and skills and get you back in the water feeling comfortable and confident, all in less than a day.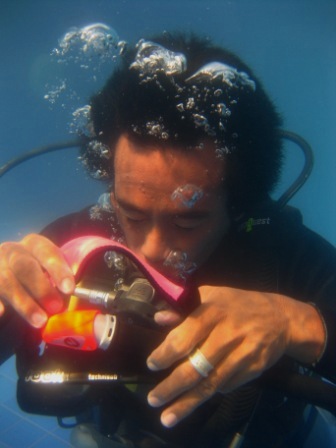 We recommend that any diver who has not dived for 1 year or more consider this refresher course. The fundamental skills and equipment set-up will be reviewed, as well as the theory. An ocean dive concludes this scuba review.
After this tune up you will be ready to join us for some fun dives!