Your PADI IDC Dive Resort, Oceans 5 Gili Air
Our PADI IDC Dive Resort is located on Gili Air, one of the 3 Gili Islands, east of Bali in the province of Lombok, Indonesia.
Diving for everyone!
Experienced divers can enjoy 3 fun dives per day, going to different dive sites all around the 3 Gili Islands.
Want to learn scuba diving, or improve your skills? We have what you need: from PADI Discover Scuba Diving to Divemaster training and the Instructor Development Course (PADI IDC).
We are a multi-award winning PADI IDC dive resort. This is the result of experienced and multilingual scuba dive instructors, who are teaching within the PADI standards and regulations. We are teaching in small groups (maximum 4 persons in a group) and in different languages.
You can benefit from the exceptional learning conditions with our 2 huge swimming pools where students learn the diving basics in a safe and comfortable environment, 4 dive boats which dock right in front of the dive center and our very well maintained dive equipment.
Our dive resort is a PADI 5 Star Instructor Development Dive (PADI IDC) Resort, Career Development Center, DDI (Disabled Divers International) Instructor training Center, Reef Check facility and Shark Guardian Dive Center.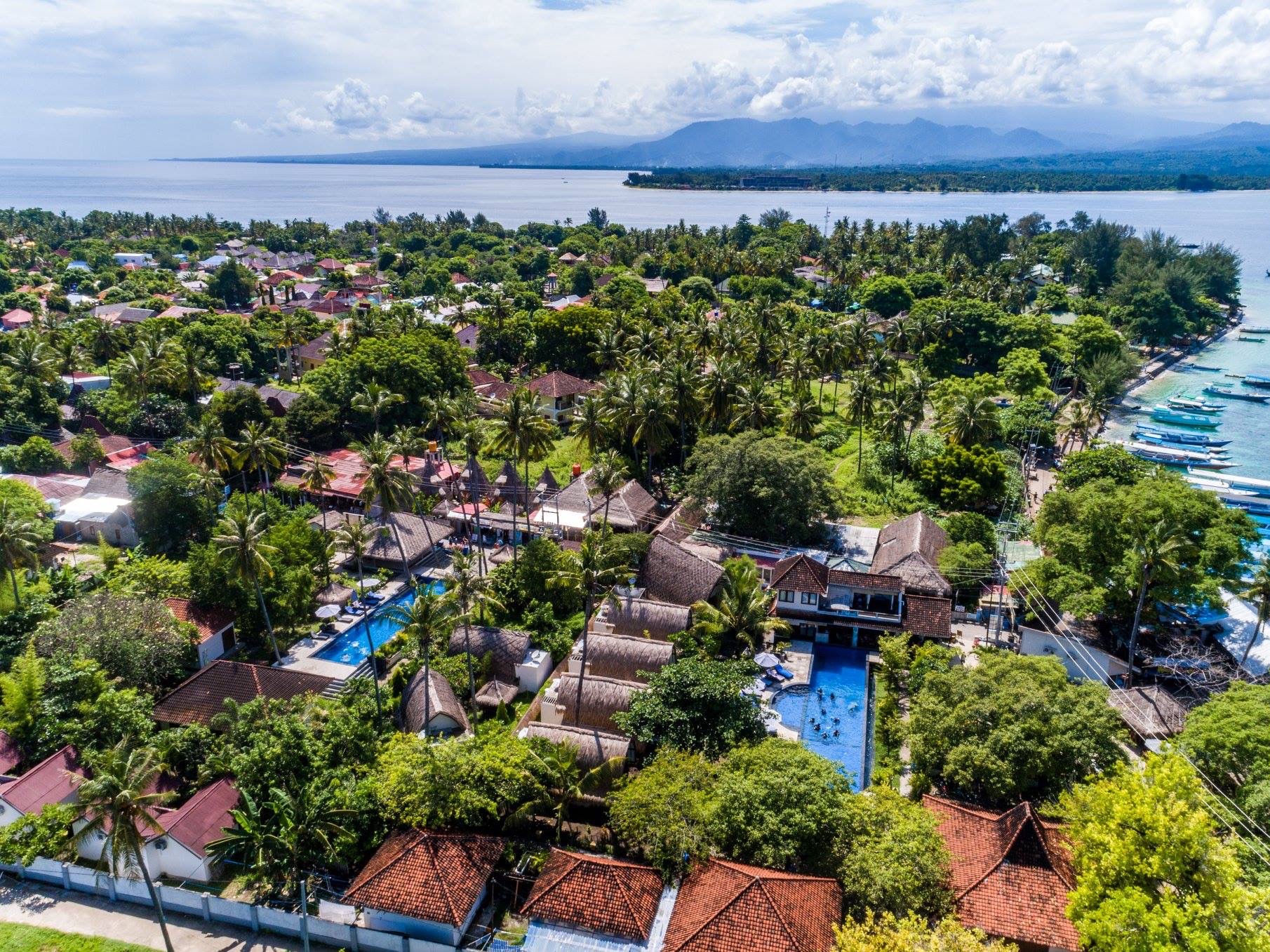 Gili Air in Indonesia

The 3 Gili Islands, small paradises, are located east of Bali, reachable in 1 hour and 30 minutes by fast boat from Bali.
The 3 islands have different characteristics. Gili Air is not as busy as Gili Trawangan and is known for the relaxed and tranquil atmosphere but still offers plenty of bars and restaurants and things to do. Of the three Gili Islands just off the coast of Lombok, Gili Air is located closest to Lombok.
Gili Air means "Water Island", which refers to the lush vegetation on the island. White sandy beaches, no motorized transport (the only transport on the island is by horse cart or bike), friendly local villagers, a good variety of restaurants and accommodation ranging from basic homestays to luxury private villas make Gili Air a serene place for a relaxing, yet adventurous holiday.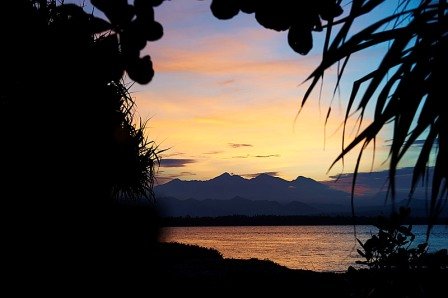 Diving around the Gili Islands

Our dive resort is situated in the harbor of Gili Air and has access to more than 20 different dive sites around the Gili Islands. Our house reef is located right in front of the dive shop and all the other dive sites are only a short boat ride away. Multilingual instructors can teach you in Dutch, English, German, French, Spanish and Bahasa Indonesia
Studying theory at home
We provide the opportunity to study theory at home for your course. This way you get to enjoy more time in our tropical paradise without having to study under the palm trees can do the theoretical part online and now even offline before you arrive in Indonesia. The offline version is a perfect way to spend your study time in the airplane instead of the classroom. Have a look at our eLearing programs.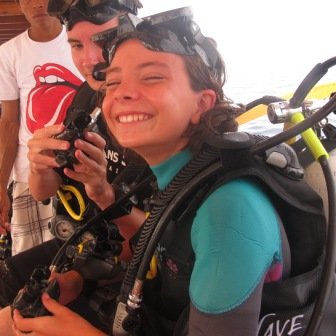 Philosophy of Environmental Awareness
We at Oceans 5 Gili Air are more than just a diving school; we are a group of enthusiastic ocean lovers dedicated to building a strong bond between people and the undersea world. Our guiding principle is to effortlessly incorporate environmental consciousness into PADI training and programmes. Every qualified diver, in our opinion, has the ability and duty to improve the state of our oceans.
Developing Self-Assured and Environmentally Conscious Scuba Divers
Our strategy goes beyond the conventional parameters of scuba diving instruction. We take it a step further by establishing a strong sense of environmental conscience along with the top-notch training in dive skills and safety procedures that we make sure our pupils receive. We recognise the need to protect the seas' stunning beauty for future generations.
Our Environment
Every week our dive resort at Gili Air organizes free beach and reef clean ups. Divers and non-divers are helping us to clean the harbor of Gili Air. It is a fantastic way to meet new people while helping us to preserve our beautiful island.
We organize presentations about marine life. Last year Manta Watch, Shark Guardian, Gili Eco Trust, Aquatic Alliance and Mola Research Lembongan came to visit us.
We are also a supporter of the Ocean CleanUp project, a fantastic project that will hopefully help to solve the plastic problem in our oceans.
Learn to Dive with Our New Eco PADI Divemaster Courses and Explore a World Below the Waves
Welcome to a fully immersive experience that goes above and beyond conventional diving instruction! With the help of our recently launched Eco PADI Divemaster Courses, diving enthusiasts now have a rare chance to explore the underwater world while developing a deeper understanding of marine ecosystems and how to conserve them. We're excited to present these cutting-edge programmes at Oceans 5 Gili Air that aim to produce competent and eco-conscious divemasters.
PADI IDC Indonesia: Oceans 5 Gili Air's PADI Instructor Development Course Will Unlock Your Potential
Welcome to Oceans 5 Gili Air, the starting point of your thrilling underwater adventure and successful career as a scuba diving instructor. Our PADI Instructor Development Course (IDC) is your first step towards becoming a competent and confident PADI Instructor if you want to turn your love of diving into a career. Our IDC programme, under the direction of the skilled PADI Course Director Sander Buis, is created to not only give you the fundamental know-how and abilities, but also to ignite a passionate passion for marine conservation.
Discover Our Skilled Course Director
Sander Buis, the PADI Course Director, is the brains behind our IDC. Sander brings a wealth of knowledge to the training table and has a distinguished history in scuba diving teaching and marine conservation. His commitment to encouraging ecologically aware divers inspired him to create a particular conservation philosophy, which not only helped form the PADI Career Development Centre but also acts as the foundation for our IDC programme.
New! Our PADI Instructor dates are out!
We are conducting in 2024 nine PADI IDC's!