PADI IDC Staff Instructor Course
Build upon the diving skills, diving knowledge and teaching techniques that provide the reliable foundation for your abilities as a scuba dive educator and join the PADI IDC process.
Here at Oceans 5 Gili Air you should audit an entire 20 days PADI IDC. The PADI IDC Staff Instructor Course takes 2 days prior the starting date of the Instructor Development Course.
During the PADI IDC Staff Instructor course you will learn the IDC Staff Instructor dive theory and standards exams plus learning how to evaluate and critique IDC candidates in Knowledge Development, Confined water and Open Water teaching presentations.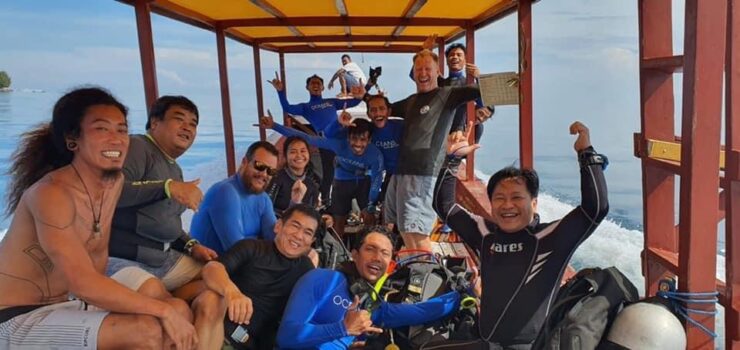 PADI Course Director Sander Buis will teach you the PADI IDC Staff Course. He is a PADI Course Director and a DDI Instructor Trainer Examiner. This ensures that you will have a wealth of experience and knowledge to draw upon during your IDC Staff Instructor course and beyond.
If you are serious about a long successful career then the PADI IDC Staff Instructor course is an important step in this process, and a beneficially to your future scuba diving prospects. As a Staff Instructor you are qualified to teach the PADI Assistant Instructor course, staff IDCs and it is your step towards Master Instructor and the PADI Course Director course
The IDC Staff Instructor course is the first step on the road to becoming a PADI Course Director. Furthermore, most management positions of dive centers and dive resorts within the diving industry list PADI IDC Staff Instructor as an important prerequisite for applicants.