DDI Instructor Courses
The DDI Instructor Course is aimed at candidates that are already scuba dive instructors with other training organisations. The idea is to give the dive instructors some additional tools like techniques, equipment modification ideas and background theory to assist in the work with both disabled and non-disabled divers. The instructor training course is a 3 day program. We are run more like a workshop or a cross-over program.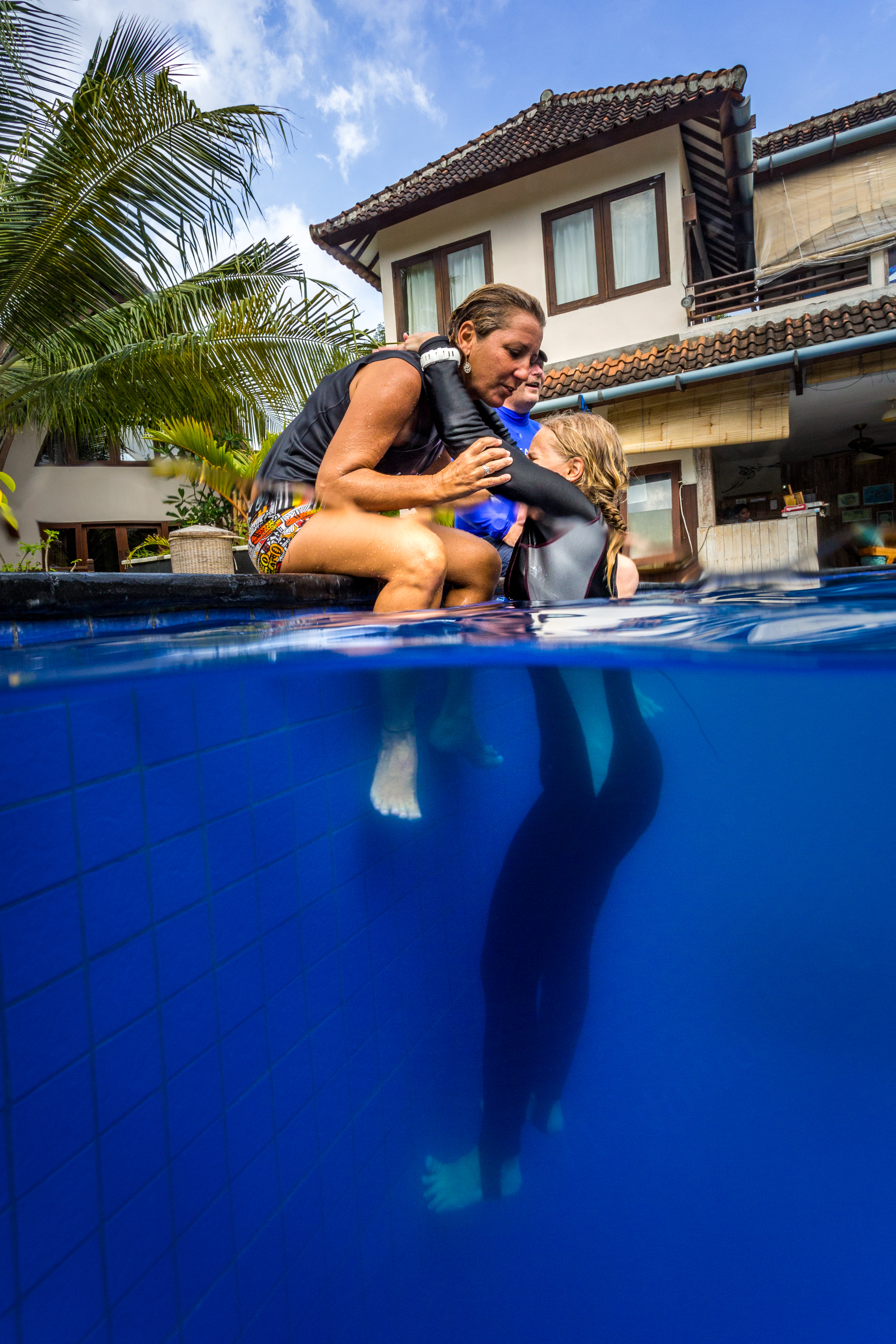 As a dive instructors the work with disabled divers is also rewarding as the students share their excitement and joy of their experiences. For diving instructors and dive centers alike, offering DDI programs can both help them differentiate themselves from their competitors. But also offer added value to their community and staff.
The DDI Instructor Course is not a course where we explain you how you will work as a dive instructor. It is more a self discovery course, finding solutions for situations you never been in. Remember there is not a right of wrong solution. All what counts is the safety and the enjoyment of the student diver.
Training Sessions
The main parts of the course are the Confined Open Water sessions and the Open Water Sessions.
Confined Water Session
In the confined water training section you learn techniques used by disabled divers and to assist disabled divers in water. You will also experience some disabilities thru simulation and how to better assist your own students/divers. It is important that you understand the difficulties your students may experience during training and how you can assist them in overcoming these.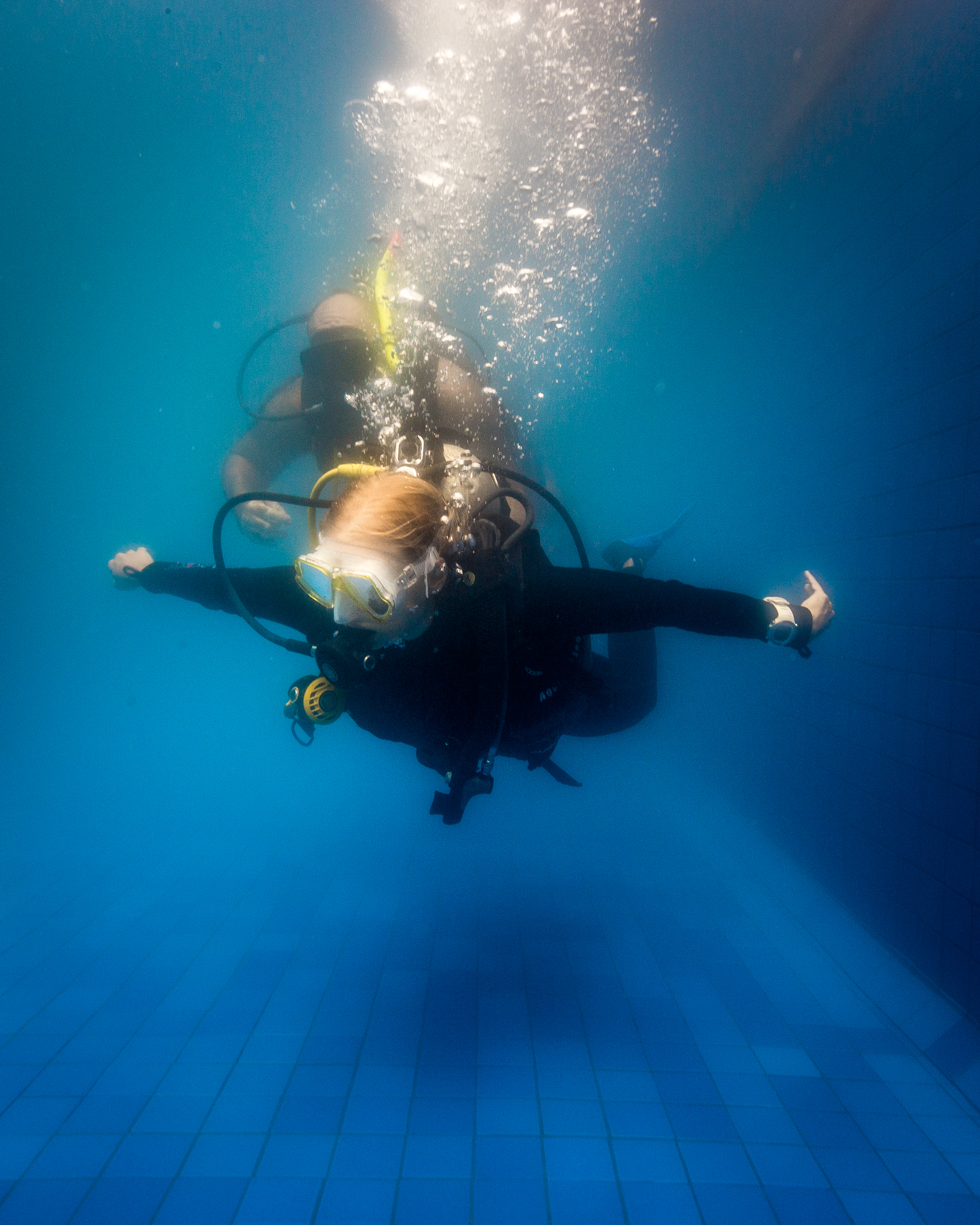 By simulating being disabled and then alternating as the Instructor for disabled students, you develop a clearer understanding of problems that are encountered (during the pool training disabled divers should be invited to assist if possible). You will need to consider the disabilities of the divers you will be training and be sensitive and aware of the special requirements that are specific for each student.
Open Water Session
In the Open Water Workshop, you will also learn about how to evaluate dive sites and their accessibility, and develop a general awareness of other logistic considerations, which are necessary when you are training or accompanying disabled divers.
Certification as DDI Instructor
To certify as a DDI Professional you must demonstrate that you have the ability to successfully train and guide individuals with physical disabilities in an open water environment.
Learning to deal with all types of disabilities, a Dive Instructor can encounter, is not possible in a 2-3 days training program. You will however get a base to build upon, with relevant techniques and knowledge.
In order to develop your experience you must work with the disabled. Update your knowledge and training methods, read newsletters, and work with rehabilitation centers and research information specific to the disabilities you encounter.
Your DDI Instructor Trainer
The 3 days DDI Instructor Course will be fully conducted by DDI Instructor Trainer Examiner Sander Buis. Sander became in 2017 a DDI Instructor Trainer Examiner. There are only 4 persons in the world with this status. The combination PADI Course Director and DDI Instructor Trainer Examiner gives you the best of both diving organisations to become a more flexible dive instructor.
Prerequisites for the DDI Instructor Course
To participate in the DDI Instructor Training course an individual must:
Be a renewed Instructor member and in active teaching status with an internationally recognized diver training organization, the training system is working in accordance to the ISO standards, and is qualified to train Open Water Divers. Proof of status must be submitted.
Submit a copy of a medical examination stating that the individual is fit for diving. The examination must have been conducted within the past twelve months.
Submit proof of training in First Aid / CPR within the past twenty four months.
Fill out and submit the DDI Instructor-Training application form and comply with the requirements listed.
Sign and submit a Safe Diving Practice Agreement and a Risk and Liability Agreement for relevant region.
Summary DDI Instructor Course
| | |
| --- | --- |
| Duration: | 3 days |
| Dives: | 2 dives included |
| Price: | 500 EURO |