PADI Rescue Course at the Gili Islands
Every diver wishes to be more self-assured during his or her adventures in the water. And for some of our students here at our dive resort the PADI Rescue Course in Gili Air was maybe their most challenging program but also the most rewarding. The course helps improve you as a buddy. When you finish the rescue course you will be a totally different scuba diver. We will promise you that!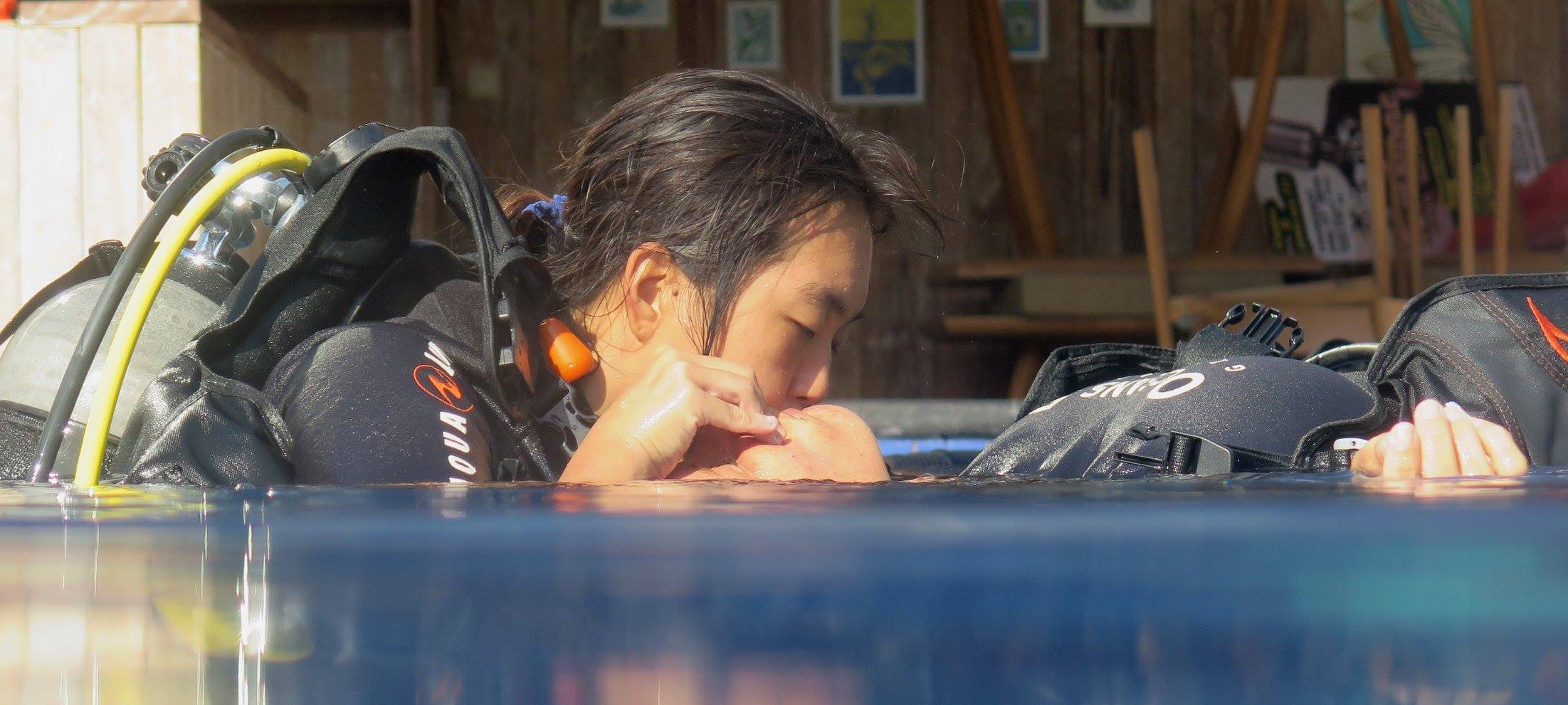 You are trained to predict possible problems and how to respond to them before they become potential dangers. You will be trained to rescue someone in case of an emergency and you will also gain the knowledge and ability to avert complications. For many, learning a PADI Rescue certification is the start of a career in diving.
The rescue course takes at our Career Development Center 5 days. This is included with the Emergency First Response Course. You have to show us proof of Primary and Secondary Care before certification as rescue diver. During the course there will be minimal 4 open water dives to master all the rescue skills.
After you finished your PADI Rescue course and you like to become a PADI dive professional, think about our PADI Divemaster course. It is the first step in your professional dive career. The PADI Divemaster course will takes 6-8 weeks.
How can you start?
There is another option for you if you don't like to study in the beautiful surrounding of Gili Air. We offer you the opportunity to study at home before you arrive at the Gili Islands. There are 2 type of options for you, an online version and an offline version. Both versions will explain the theoretical part of the rescue course. Have a look a the PADI eLearning programs!
When can you start?
If you are 12 years old and you have been certified as adventure divers and one of the 3 dives is the navigation dive you are allowed to start your rescue course. If you are younger than 15 years its called junior rescue diver.
The normal way to start the rescue diver course here at the Gili Islands is starting after your advanced course. Normally before the rescue course starts the students have finished their Emergency First Response Course. This is a 2 days course where we teach you primary and secundary care.
Summary Rescue Course (including EFR)
| | |
| --- | --- |
| Duration: | 4-5 days |
| Dives: | 4 |
| Price: | IDR 7.700.000 |