Advanced Open Water Course at the Gili Islands
It is for you a logic step to continue your diving education with another scuba diving course if you like diving like us. Next step after the Open Water Course is the Advanced Open Water Course. This course includes 5 adventure dives. Two of these dives are required, the deep dive and the navigation dive. For the other 3 dives you can chose out of all the other adventure dives that we can offer you.
The Advanced Open Water course, has an extensive array of scuba specialty dives to choose from. Deep diving, wreck diving, side-mount diving, fish ID, night diving, and so much more! Here at our Career Development Center you will complete five specialty dives all under the expert supervision of one of our scuba diving Instructors.
Starting at home
Forget the days of classroom sessions; it's all about diving. You can start studying online with PADI eLearning® and even get credit for your dives toward the related Specialty Diver course. The eLearning program gives you the advantage to study when you like to study. This mean you dont have to study here on your tropical holiday day in Gili Air. There is also an offline version of the program, the Touch. This one is just perfect to spend the flying hours as study hours for your upcoming course. All what you have to do when you arrive in our dive resort is to print the knowledge reviews.
Junior Advanced Open Water Course
If your children are already certified and they have the age between the 12 and 15, we can offer the Junior Advanced Open Water Course to them. The course is exactly the same as the adult course. The only difference is the maximun depth limitation of 21 meters instead of 30 meters. At an age of 15 years your children can do an upgrade to advanced diver.
Equipment for the children
Diving with the children becomes more common these days. Children are starting diving when they are really young. To get a certificate you have to be 10 years old.
To give the children the best time of their life and an unforgettable dive experience it is crucial to dive with equipment that fits the children. We have special equipment for the children, like smaller tanks, smaller buoyance control devices, smaller masks and fins.
And the best part is we have dive sites where we almost can guaranty to see turles. Doesn't that sound amazing?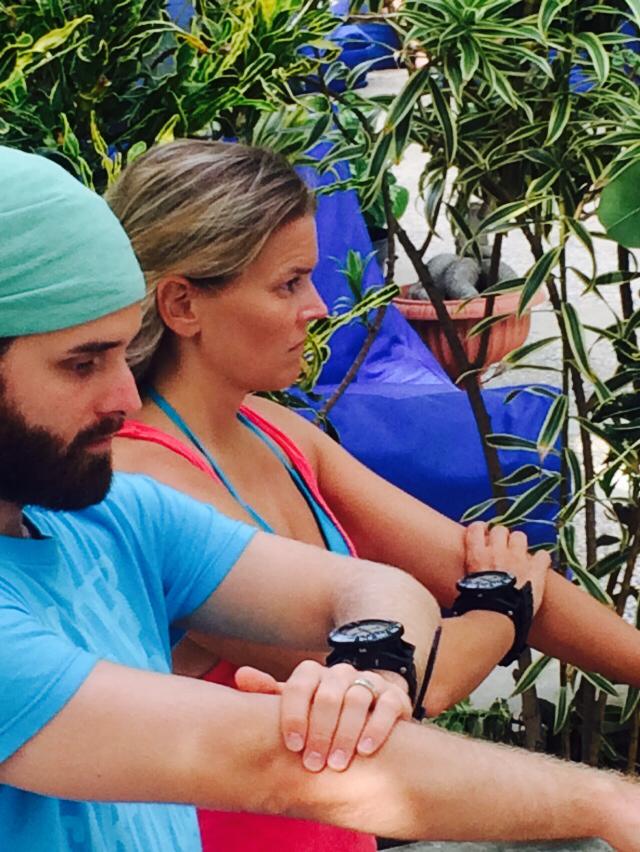 Adventure Diver
Limited stay? Try the PADI Adventure Diver program, a subset of the Advanced Open Water course. The Advanced Open Water Course takes here at our resort between de 2 and 3 days. The PADI Adventure Diver program can be realized in 1 or 2 days. During this diving course you complete 3 adventure dives with a PADI Scuba Dive Instructor instead of five.
After you finished your Advanved Open Water Course and you like to continue to develop your diving skills, think about the Rescue Diver Course. It is one of the most rewarding scuba diving courses, dealing with emergencies, stressful situations and panic.
Summary Advanced Open Water Course
| | |
| --- | --- |
| Duration: | 2-3 days |
| Dives: | 5 |
| Price: | IDR 5.500.000 |